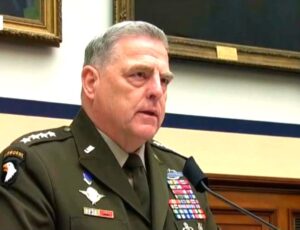 Four-star General Mark Milley is Chairman of the Joint Chiefs of Staff, arguably our nation's top general, although, like anyone in that politically appointed office, he commands no combat troops. On June 23, 2021, Milley testified before the House Armed Services Committee.
For those who thought our all-volunteer military was a shining realization of MLK's dream, where character matters and skin color doesn't, Milley's testimony was astounding. It sounded as if he were deliberately trying to recreate and even reinvent racism in our military!
Why would anyone want to do that?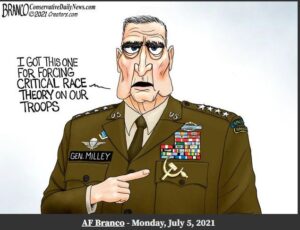 In the video below, commentator Ben Domenech eviscerates Milley for his cloyingly woke, self-righteous, racialist virtue-signaling before our representatives in Congress. The critique may be well deserved — Milley sounded much more like a left-wing Harvard-faculty-lounge professor than an American war-ready general.
How could America's top general say such things.?
As one who never served, I can only read General Milley's military record with a sense of awe and envy. So what happened to him? Dennis Prager argues that the Left ruins virtually everything and everyone it touches, and sadly I believe the Left has done the same to General Mark Milley.
[Edited: July 5, 2021]