Freedom of the press is guaranteed only to those who own one.
A. J. Liebling (American Journalist, 1904-1963)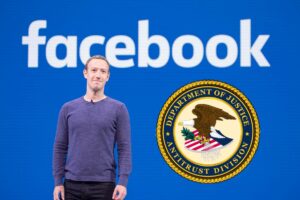 Thanks to the internet and platforms like Facebook, virtually anyone can now own a virtual press, publishing whatever one wishes, including text, pictures, audio, and video. Surely, Mr. Liebling would be impressed and amazed.
Today, Mark Zuckerberg's Facebook is arguably the crown jewel of that global virtual press. Facebook has over 2.4 billion users. That's nearly 1/3 of the entire world's population who can read, comment, and upload all manner of content to the Facebook platform. It is truly a stunning technical and sociological achievement.
But there's a problem, and it's a big one. Intentionally or not, Facebook's original noble mission, to be a platform for all ideas, has become corrupted by political censorship.
Facebook hires tens of thousands of "moderators" to keep Facebook "safe". These nameless, faceless, paid reviewers regularly remove content and suspend users who violate what Facebook euphemistically calls "community standards".
Now to be fair to Facebook —
I know from experience that moderators are indeed needed. For a short time, I was a moderator of a group on an alternative open platform called MeWe.com, and the pornography, filth, and vulgarity posted by some users (aka "trolls") was astonishing. For that, I can certainly sympathize with Zuckerberg and his moderators.
However —
As a writer for a conservative-friendly website, I experienced Facebook political censorship first hand, repeatedly having my account suspended for periods from 3 days to 30 days, most often for posting legitimate positive articles and videos about serious black conservatives like Candace Owens or Thomas Sowell. Some of my fellow writers, whose articles were compelling and widely read, actually had their Facebook accounts terminated by Zuckerberg's "moderators."
In short, legitimate political commentary is being blocked under the guise of "safety". This is classic censorship.
In fact, Facebook political censorship is now so widespread and growing that some have called for the Antitrust Division of the DOJ to intervene and break up Facebook into smaller competitors on the theory that writers and readers would then get fairer treatment.
I believe this would be a colossal mistake.
Much better would be for Facebook to open its own architecture, proactively offering and featuring a Curation Services Interface (CSI) to third parties.
Curation:

the selection, organization, and presentation of content and information, typically using professional or expert knowledge
By analogy, just as Microsoft encourages third parties to offer applications via its proprietary Windows Application Programming Interface (API), so Facebook could encourage third parties to offer end-users content curation via third parties employing Facebook's proprietary Facebook Curation Services Interface.
Then, just as end-users get to choose the third-party Windows applications they want, Facebook users could choose the curation services they want from third parties.
For example, progressive-leaning users might choose a curation service offered by a consortium comprised of MoveOn.org, Mother Jones, and Salon, while conservative-oriented users might choose a curation service offered by a Breitbart, Hillsdale College, and Prager University consortium. Curation services could be supported by advertising or paid subscription.
Facebook could open this Curation Services Interface on its own and feature it as a win-win for everyone, which it would be. Or it could wait to be sued by Federal Antitrust, fight it in court for years, and ultimately succumb or enter into a consent decree to do pretty much the same thing. That's what happened to the old AT&T Bell System in 1982.
Or Big Government and Facebook could do even worse … 
For example, Facebook might consent (or even prefer) to be government-regulated,  turning over its teams of "moderators" to federal control to ensure "fairness." All those moderators would turn into Big Government thought police overnight. While Zuckerberg and lovers of Big Government might actually like that, the rest of us surely would not.
Much better for our mutual freedom would be to turn content curation over to a competitive marketplace of curators as outlined in this article. Facebook users would then be free to choose their curation service provider, and they could change it at any time.
This is not a new concept. After all, this is what existing magazine and website businesses already do — users are free to choose whatever magazine or website they wish, along with their implicit curators (editors). 
Of course at least one of the curation services would be offered by Facebook itself, and users happy with the biased curation that Facebook already does could simply continue as they are now. But with an open Curation Services Interface, that magnificent underlying Facebook platform, with its 2.4 Billion trained users, could indeed be a platform for all ideas. 
If Facebook does, in good faith, offer a Curation Services Interface and support curators just as Microsoft supports its application developers, Facebook would have itself a major new business opportunity, lots of goodwill, and relief from lawsuits and government intervention. And Zuckerberg would have a perfect rejoinder when conservatives complain about censorship. He could say: "Hey pal, get some partners, use our CSI, and do the curation yourself, damn it!"
Those who believe in a truly free press would all welcome a competitive Curation Services Interface (CSI) for the mighty Facebook platform.
And if he still could, I think old man A. J. Liebling would also approve!
As an afterword: Twittter, Google/YouTube, Google/Search, or any other information or mass-political discourse service could make the same strategic decision — namely, open up the curation part of your service to third parties. You'll make money, they'll make money, you'll keep the feds away from your door, and your users will get to choose for themselves!