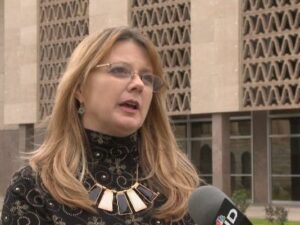 On Sept 30, 2021, in Apache Junction, the AZ District 16 Chapter of Convention of States (COS) held a Town Hall featuring the district's own state senator, Kelly Townsend.
Videos of Senator Townsend's remarks appear below in two parts. The first is a primer on our Constitution with emphasis on James Madison and Article V. The second part is about the Arizona Audit, which was reported to the Arizona Senate on Sept 24.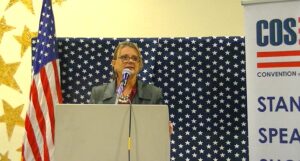 As we watch this week's wild gyrations on multi-trillion-dollar spending bills, we are again hearing the preposterous assertion that Congress must pass multi-thousand-page bills like these in order to find out what's in them.
How can We the People hope to stop these runaway trains? The strongest path is through our state legislatures, the Constitution's own Article V, and a peaceful, legal way to rein in Washington politicians. A powerful candidate amendment for a state-driven Article V proceeding appears at the bottom of this article.
After you read this short (130-word) amendment, imagine how state legislators like Kelly Townsend could join with other state senators and representatives across the nation to curb Washington's abuses. Imagine how a power-check amendment like the one below could and would change Washington's behavior, almost overnight.
See this link for more discussion and detail.
Part 1: The Constitution, James Madison, The Bill of Rights, Article V, and the Convention of States.
Part 2: Update on the Arizona Audit
——————————————————————————–
Amendment XXVIII [DRAFT]
An Amendment to Check the Power of the Federal Government
Section 1.
The several state legislatures, by a three-fifths majority vote, shall have the power to:
(1) repeal, in whole or in part, any law passed by Congress,
(2) reduce any line item in any appropriations or other spending legislation,
(3) vacate, in whole or in part, any ruling of the Supreme Court or any inferior federal court,
(4) cancel, in whole or in part, any Presidential executive order or guideline,
(5) withdraw, in whole or in part, any regulation issued by any Federal agency or department.
Section 2.
(1) In any action under this amendment, each state legislature shall have exactly one vote, and none of the actions shall be subject to judicial review.
(2) Each action shall become effective on the day that the three-fifths-majority requirement is met.